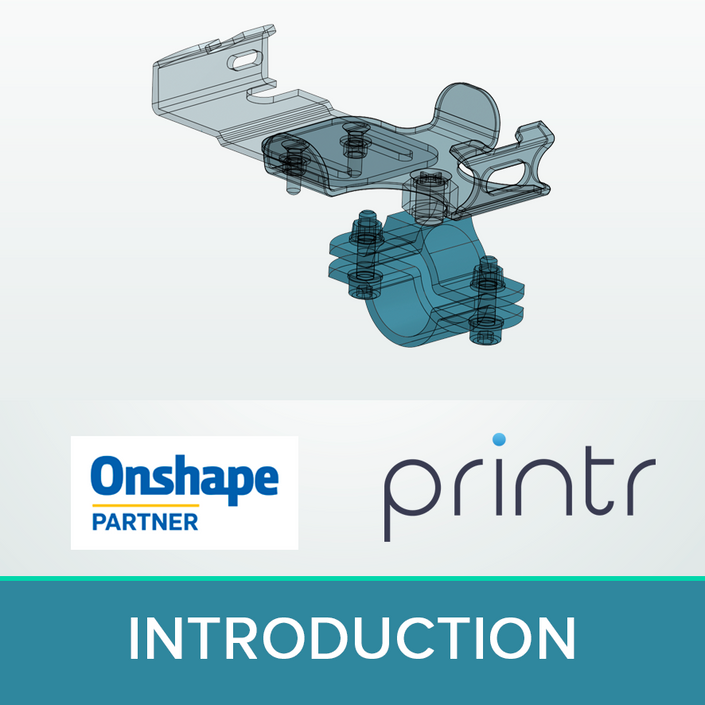 Introduction to CAD & 3D Printing
Everything you need to know about Cloud CAD and 3D Printing
Produced by lead technologists in the field, the course Introduction to Computer Aided Design and 3D Printing is created to give the trainee a transferable professional technical skill. At its core, it combines and explores numerous topics in Computer Aided Design (CAD) and 3D printing. The course is a smart combination of Cloud-based capabilities. Those include the use of Onshape™ (CAD) and Printr™ (3D Printing) cloud software tools, online video training, self-assessments and independent work. For more details about the course, please refer to your Course Content document.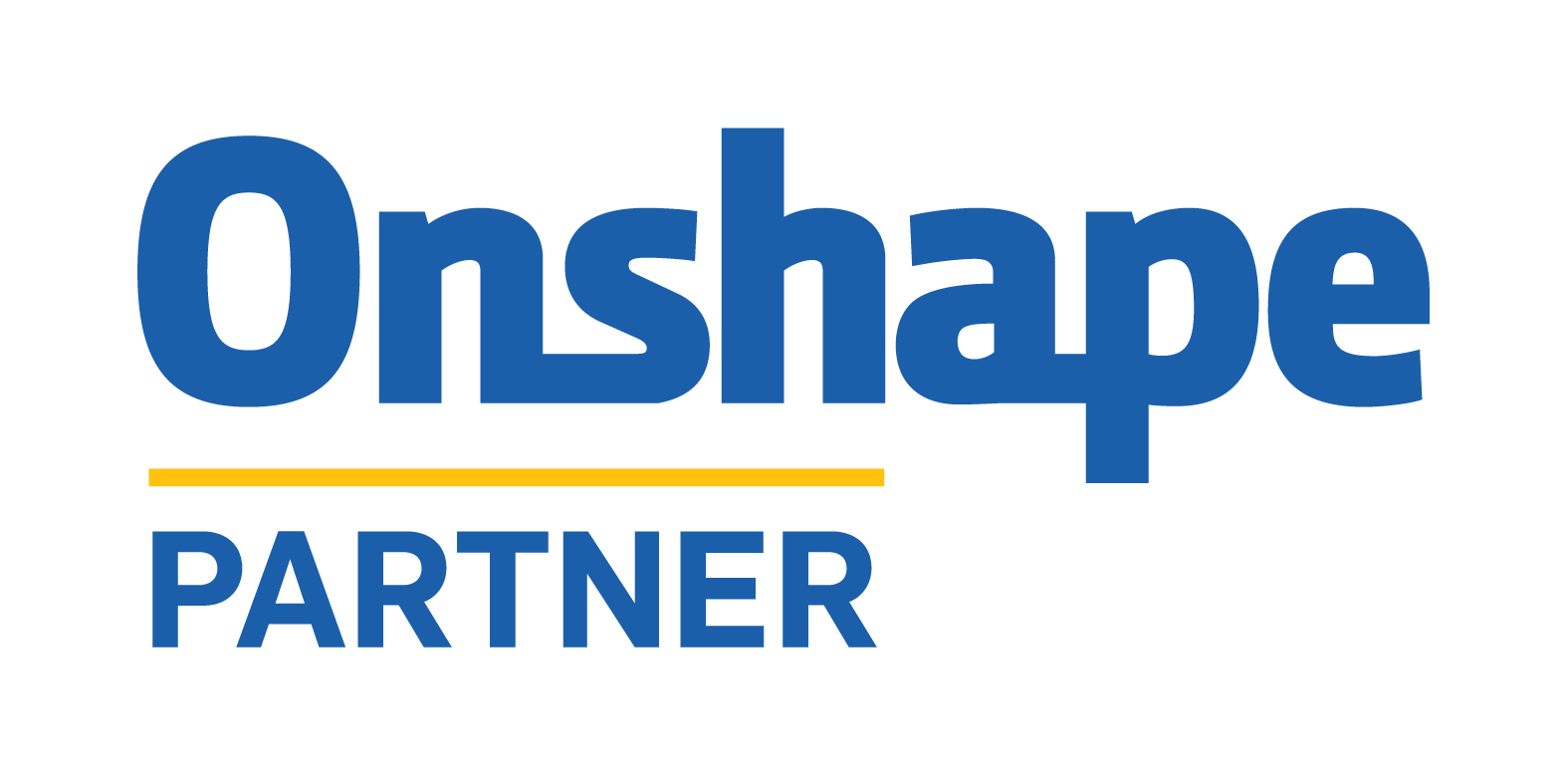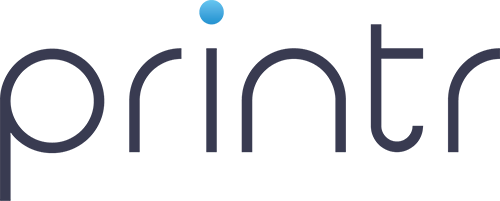 COURSE PACKAGE
Experience the course with FREE access to selected topics.
6+ hours of online video training.
9 online and eBook tutorials.
160+ pages downloadable eBook, keeping all the knowledge in one place.
60+ Self-assessment questions.
Unlimited email support.
Stay up-to-date through our blog posts.
30 days access to all the online material (videos and self-assessment questions).
COURSE OUTCOMES
Achieve thorough academic and application knowledge of CAD and 3D printing.
Gain FREE lifetime access to Onshape Cloud CAD software and Formide (Printr) 3D printing Cloud software.
Use Onshape confidently to an intermediate level.
Create complex 2D sketches and transform them into 3D solid parts.
Create sub-assemblies, assemblies and relations between different 3D parts.
Export parts and assemblies for 3D printing process.
Be a competent user of FFF desktop 3D printing hardware and software.
Understand generic troubleshooting and maintain a FFF 3D printer.
Have a good knowledge of FFF desktop 3D printing materials.
Be a confined user of the Printr 3D printing cloud software, Formide.
INSTRUCTORS
George
George oversees your CAD training. Before this he was in the engineering support for various major aircraft carriers able to pinpoint the right nut and bolt for most flying machines including the ones you have flown in. His academic background lies in the field of aerospace engineering, with an acute interest in computer-aided engineering. He is a keen promoter of aerospace careers to young people and away from the noise of engines, you will find him enthusiastically concentrating on his Fender guitar.
---
Achilleas
Achilleas, a visionary scientist and curious engineer, is the author of your 3D printing knowledge. Previously he has worked at various universities' and national labs as a researcher in the fields of materials nanotechnology. His research expanded into numerous topics including spacecraft engineering, materials development and advanced manufacturing. If you do not want to talk to him about technology and educations, you can discuss his interest of photography and cuisine.
Frequently Asked Questions
How long does it take?
The course is taught online, ready for any device and at your own pace. We have created approximately 7+ hours of video content in addition to questions and tutorials. We estimated that you might need at least double the time to fully assimilate the knowledge.
Is the course mobile ready?
Yes! While the actual web platform is adaptable to any screen size, currently there is also an iOS app offered by Teachable Online Courses.
For how long will I have access to the course?
Depending on your purchase choice, for moment to complete the online content you have from one calendar month up to two, see pricing for details.
Will I have FREE access to all the tools I've been trained to use after I complete my course?
Yes, in addition all our partners offer paid upgrades options.
What can I do with this course?
hat you will learn is truly a practical technical skill; something you can use at home, your job and even to establish your own business. These are skills that will unquestionably upgrade your CV.
Why is CAD important?
CAD is a design tool and an absolute necessity to sketch in three dimensions. It is literally used to design and produce everything you see around you. What you do with it is up to your imagination, so go ahead and be creative!
What can I do with 3D printing?
3D printing is simply a great manufacturing tool, allowing your design to be built right before your eyes. Currently common plastics, metals and ceramics can be printed with more materials on the horizon!
Will I be able to 3D print during the course?
Unfortunately, this will not be possible at this stage but we are currently working on some great ideas.
Where can I buy a 3D printer?
There are hundreds of models used for home and industrial purposes, with prices ranging from few hundred £'s to few million £'s investment, thus choosing the right one will depend on your needs. For advice email us at
[email protected]
What happens after the course?
You can continue with your access to our Partners' software for as long as you wish. More importantly you can email us at any time to discuss any challenging afterthoughts.
Are there any special arrangements for multiple trainee registrations within the same institution?
Yes, as an academic or a company with multiple users you are entitled to special pricing. For more information please email us at
[email protected]
Is the course accredited?
We are currently working on this and trying to evaluate the best options. However our Certificate is provided with the completion of the course.
Are there any terms attached to your service?
Yes, please referrer to your "Terms of Service" in the Documentation Section of the courses.
"The whole course far exceeded my expectations, really good course and incredibly good for an online one, which I think is always harder to do."

- William, Engineering Apprentice, National Physical Laboratory
---
"I think this course has been great for helping me to clearly understand the principles of CAD and 3D printing and knowing about its origins"
- Austin, Engineering Apprentice, National Physical Laboratory
---
"For a professional engineer and inventor, I did find this course a great introduction to 3D Printing tools. My experience with Onshape was a great eye opener in what Cloud CAD can achieve. Keenly awaiting for the next instalment of the course!"
- VietDong, Inventor & Founder
Committed in learning more?
Why don't you check out the Bundle course option, with a discounted price, access both courses and their benefits for 60 days.


Are you a multi-user institution/company?
Please email us for great offers at [email protected]